Platinum Partners
Click on any of the logos below to be directed to their website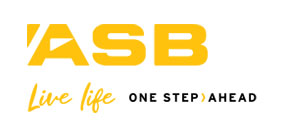 If you would like to see how ASB can help with your schools banking package then please talk to one of our dedicated School Account Managers.
Please email asbinschools@asb.co.nz for a call back.
ASB is proud to be a sponsor of the prestigious ASB-APPA Travelling Fellowship award.
Contact: Yunus Hanif
Phone: 0800 737 738
Email: yunus.hanif@pgtrust.co.nz
Innovation, fiduciary expertise and a rich history go hand in hand at Perpetual Guardian, New Zealand's premier provider of the full suite of estate planning services. A well-planned Estate Plan is one of the most straight-forward ways to protect your assets, help secure your loved ones' future, and grow your legacy.